November 20, 2015 07:15 PM by James Doyle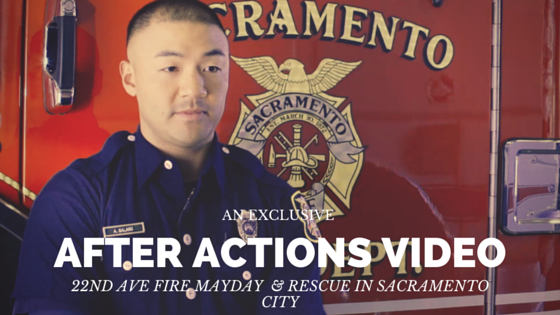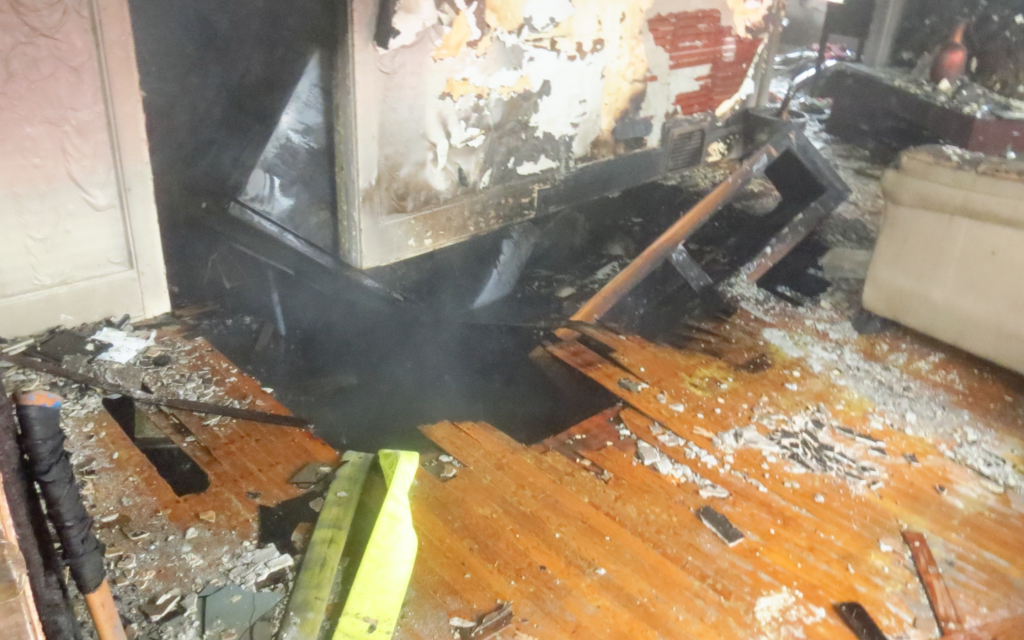 At EVALS we create training tools. One of the key components that got us started are digital evaluation sheets that take real-time video of your performance, allowing you to watch later and compare your performance to a standard. The video component provides a humanizing aspect, which has proven to be a highly successful method to conduct training as it fits perfectly with the plan / do / reflect learning method.
In addition to our current innovations, our users have asked for custom content provided by professional instructors. We listened. The following is what we are calling an After Actions Video (AAV). It was created in collaboration with Cahill Multimedia, and the Sacramento City Fire Department. It explains what occurred to Sacramento City Firefighters following a catastrophic floor collapse, trapping two firefighters in a basement heavily involved with fire. One firefighter was able to self extricate while the other needed to be rescued.  A mayday was given and firefighters employed several rescue techniques to finally lift the firefighter safely out of the hole. This AAV is a gripping account of what these firefighters experienced, and is the first in what EVALS plans to make a series.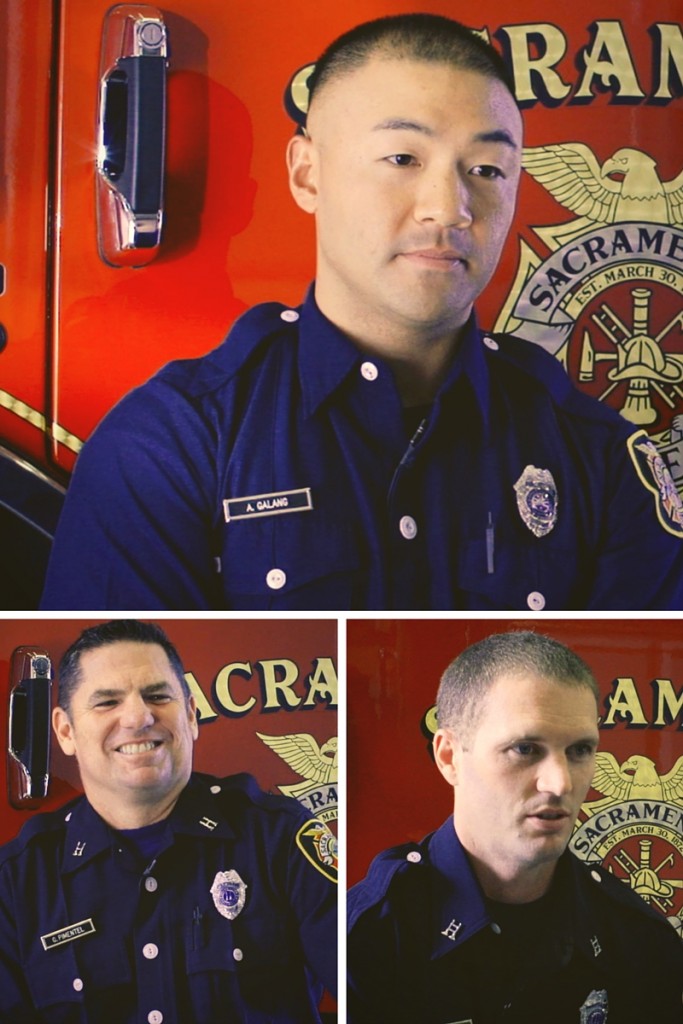 (Clockwise) FF Alex Galang, Capt. Adam McKahan, and Capt. Gary Pimentel
The idea of the After Actions Videos is to, again, leverage technology and video to provide that humanizing effect of seeing and hearing first-hand accounts of those involved. EVALS firmly believes that AAVs provide an engagement level far beyond the traditional method currently being used in post incident training. Watching AAVs can enhance learning by creating more interested and vested participants.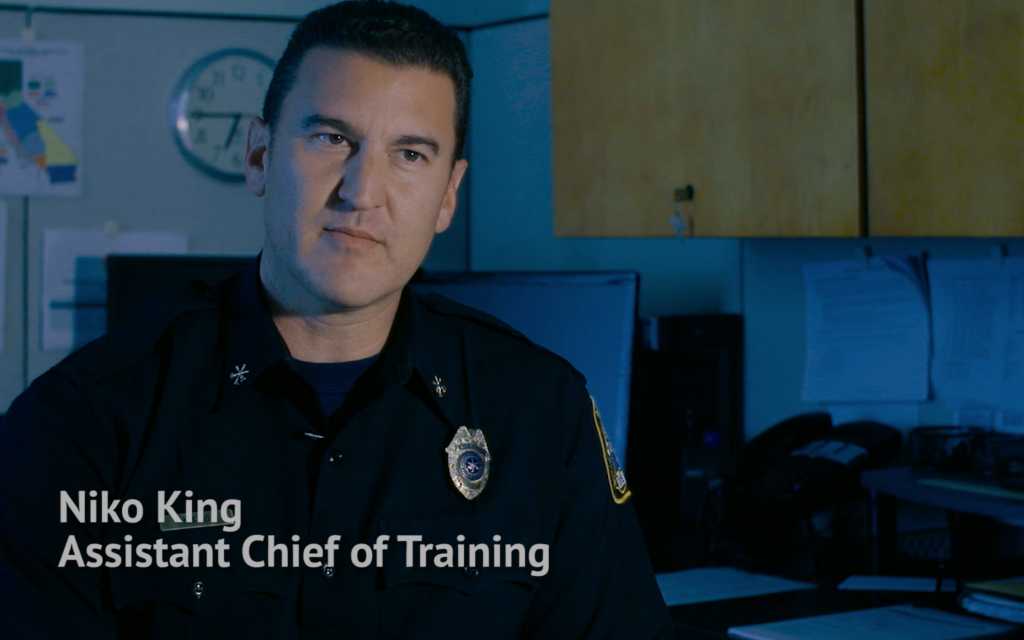 "The Sacramento Fire Department, like much of the fire service, has a long standing tradition of being critical on it's own activities for the sake of growth. If we can learn from our own close calls and modify our tactics to find new ways to train and prepare - we always will.  If we can share our close calls and how we are growing to benefit the fire service, we've found true success. By allowing our members to share their stories through videos instead of just words on an after action document, we were able to transmit their thoughts, emotions, and passion for their great work, which wouldn't otherwise be captured. The video provides a more detailed account of what transpired, and a better tool for training."

-  Niko King, Assistant Chief of the Training Division for the Sacramento Fire Department.
To Watch the Video follow the link on the photo below.
The Complete SART report is also located below in PDF for download.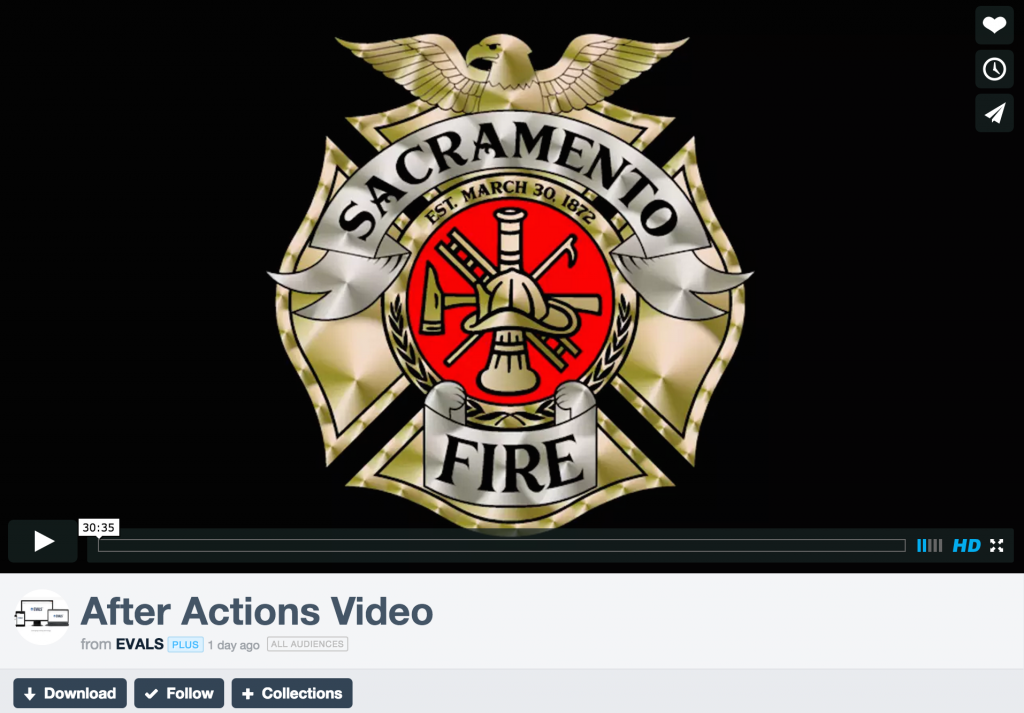 22nd Ave. SART    (Full SART Report PDF)
* EVALS will NEVER monetize the After Actions Video Series.  As firefighters ourselves, our pledge to you is to deliver amazing products and content. The After Actions Video Series is an example of the quality of content we expect, and that the Fire Service deserves. The AAV is not intended to replace any formal investigation document.
Special thanks to FF Alex Galang, Capt. Adam McKahan, Capt. Gary Pimentel, FF Dave Robinson, FF Marcos Mejia, DC Loyd Ogan, BC Greg powell, BC Stanley Compoginis, AC Niko King, and the Sacramento Fire Department for sharing their story.
More Articles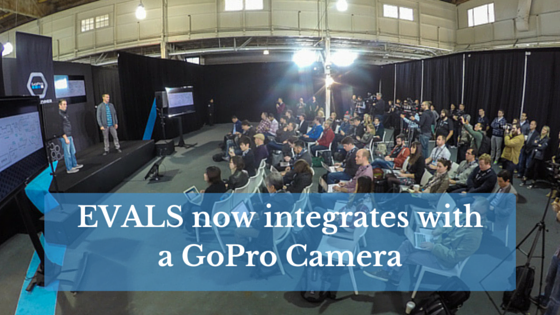 Last week we were lucky enough to be a part of the unveiling of the GoPro Developer Program.  For the last year, a handful of developers like BMW, Fisher-Price, Periscope, and EVALS, have been creating solutions that integrate with GoPro cameras. It is a brilliant move by GoPro to solidify their control over the wearable camera market, and also widen their user base from extreme sports ...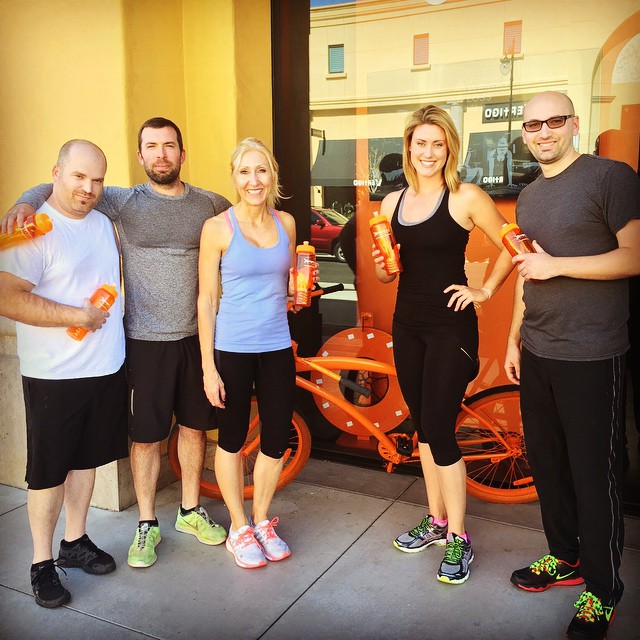 Each week, we try to identify an activity and/or adventure in which everyone on the team can optionally participate.  Various previous activities have involved BBQ and drinks on the patio, trail running, breakfast, and even watching baseball.
This week's adventure involved calories - as a result of consumption, the burning thereof, and more consumption.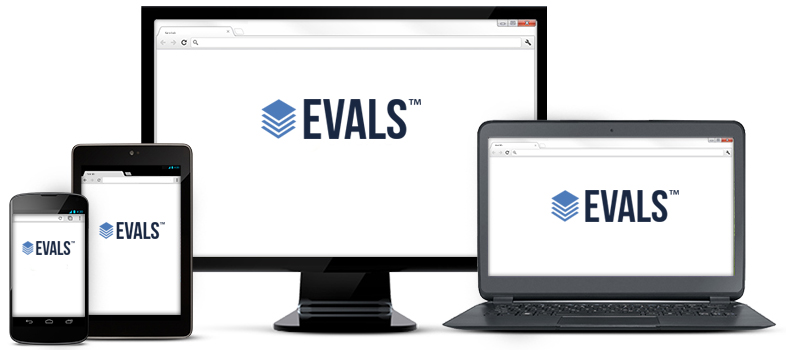 The importance of leveraging existing technology provides a greater opportunity with fewer bottlenecks - both in cost and implementation.
Since inception, EVALS.NET has been accessible to anyone with an internet connection and web browser.  No installations or extra components are required to fully utilize all the modules, capabilities, services, and features of the EVALS service.
To ...