September 20, 2017 10:26 AM by Ryan Cole

Praetorian Digital Acquires EVALS to Expand Training Management Capabilities in Public Safety and Beyond
Combination extends Praetorian's LMS platform and content library with the leading tool for in-person skills development and tracking 
SAN FRANCISCO, CA – Praetorian Digital, Inc., the leading digital media company in the public safety and local government market, today announced it has acquired EVALS, the leader in tracking skills development and field training in fire departments and EMS organizations nationwide. EVALS will immediately be added to Praetorian's online training portfolio, which includes the FireRescue1 Academy, PoliceOne Academy, EMS1 Academy, CorrectionsOne Academy and LocalGovU.
The combination creates the first complete training management solution for public safety that combines online learning content, training workflow and training event management with skills development tracking. Departments and academies will be able to address the full spectrum of their training needs, from online course delivery and credential tracking to managing their field training with video accountability and mobile app-based forms and task books.
EVALS will be immediately available to Praetorian's online learning clients at a special rate through single sign-on (SSO) functionality, with further integration planned. EVALS customers will likewise have the option to add Praetorian content and LMS features. The acquisition also further enhances the depth of tools and services Praetorian offers first responders through its industry-leading news and information sites FireRescue1.com, EMS1.com, PoliceOne.com and CorrectionsOne.com – the top websites in the world for first responders, with more than 1.5 million members and 5 million online visitors per month.
"Fire, EMS and Police departments nationwide have increasingly been requesting tools to manage and track their field training – a significant pain point that continues to be managed through paper-based solutions in many agencies. We are thrilled to expand our ability to meet their needs with the addition of EVALS to our platform," said Alex Ford, CEO of Praetorian Digital. "Along with the EVALS team, we're committed to delivering high-quality training tools and content that help departments and their personnel be fully prepared, better protect their communities, and come home safe."
Based in Sacramento, CA, EVALS was founded in 2013 by Captain Matt Cole of Sacramento Metro Fire to address the workflow and tracking challenges he was experiencing day-to-day delivering skills-based training at his department.  He developed EVALS though a grassroots effort, bringing together many of the leading fire instructors in California and applying the latest concepts in software as a service (SaaS) and mobile technology.
The result was a solution that enables instructors to set clear expectations, create supporting documentation, eliminate paper-based task books and more effectively measure performance in the field to maximize real-time training opportunities. Shortly after launch, EVALS was adopted by organizations outside of the fire service, including several in law enforcement, utilities, EMS and college education, who saw the benefit and the applicability of its features.
"There is a huge skills gap that needs to be bridged in our country. Nowhere is this more critical than in public safety," said Matt Cole, Co-Founder of EVALS. "By merging EVALS with the quality content and training management tools within Praetorian's online training and media platforms, we'll be able to provide a very unique training solution and take 'Plan/Do/Reflect' learning to the next level across multiple industries."
To learn more about the combined solution, please visit FireRescue1 Academy.com.
About Praetorian Digital
Praetorian Digital is the leading digital media company in the public safety and local government market, with a suite of properties dedicated to the distribution of trusted information that helps first responders and government officials better protect and serve their communities. We run a robust network of media sites dedicated to providing up to date news, analysis and training information, including PoliceOne.com, FireRescue1.com, EMS1.com, CorrectionsOne.com and EfficientGov.com.
Praetorian Digital also has a thriving Online Learning division, which provides critical training to departments, agencies and other organizations via PoliceOneAcademy.com, FireRescue1Academy.com, EMS1Academy.com, CorrectionsOneAcademy.com and LocalGovU.com, with more Academies in the works for 2017 and beyond.
Praetorian also operates a Grant Services division that works closely with departments and companies in the public safety and local government markets. To date, the division has assisted in more than $100 million in secured grant funding for departments.
For more information on Praetorian Digital, visit www.praetoriandigital.com.
About EVALS
Founded in 2013, EVALS was developed out of necessity within the fire service when firefighter Matt Cole paired up with a longtime family friend, software developer Jake Toolson, to help develop a smarter training tool. They started with the idea that there is a better way to administer training in a more transparent and consistent fashion and built the EVALS software into a dynamic skills based Learning Management System. EVALS now works with hundreds of fire, EMS and police as well as public utilities.
For more information on EVALS, visit www.EVALS.net
Contact Information:
Amanda Champion Director of Marketing & Business Development 415.735.2986 Amanda.Champion@praetoriandigital.com
More Articles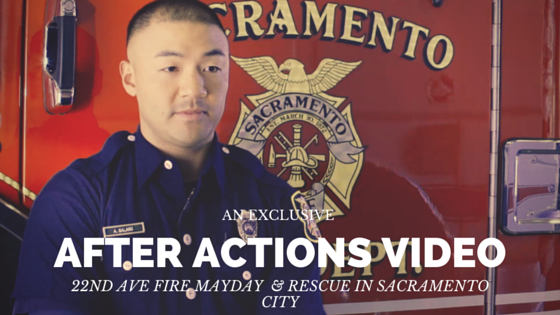 At EVALS we create training tools. One of the key components that got us started are digital evaluation sheets that take real-time video of your performance, allowing you to watch later and compare your performance to a standard. The video component provides a humanizing aspect, which has proven to be a highly successful method to conduct training as it fits perfectly with the plan / do / ...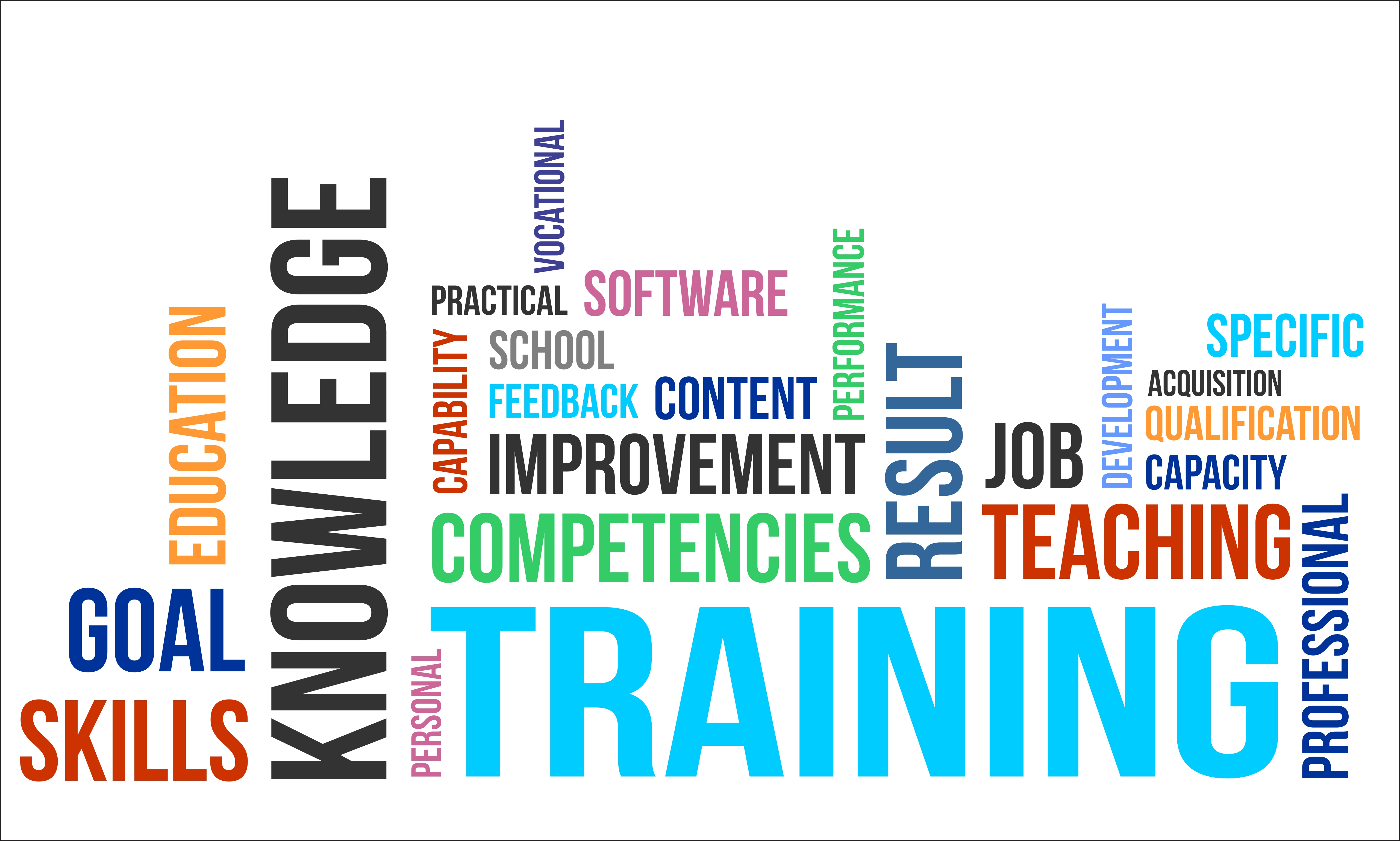 We live in a world where technology plays an important role in our everyday lives. We are either on a computer, tablet, or smartphone for a good part of the day. This interaction with technology is only going to increase in the future. These technologies are being utilized by organizations to train their employees in an interactive learning environment.  91% of learning development leaders ...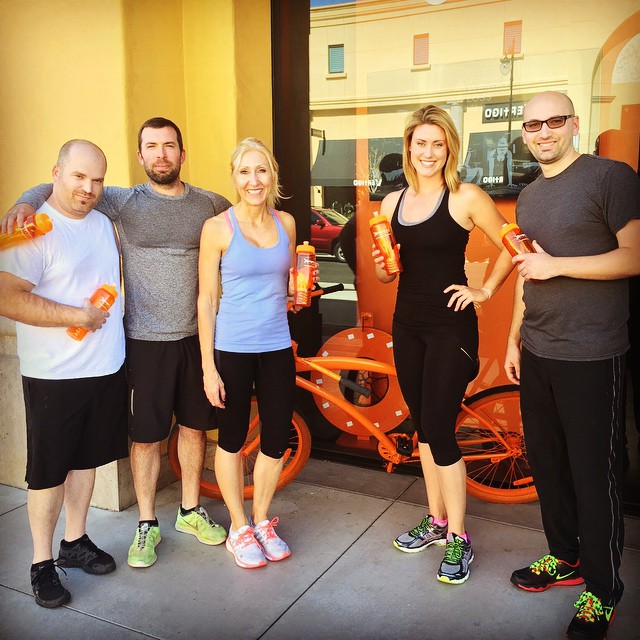 Each week, we try to identify an activity and/or adventure in which everyone on the team can optionally participate.  Various previous activities have involved BBQ and drinks on the patio, trail running, breakfast, and even watching baseball.
This week's adventure involved calories - as a result of consumption, the burning thereof, and more consumption.