October 02, 2015 09:40 AM by James Doyle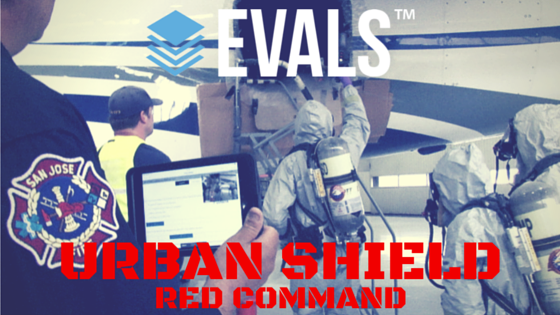 The annual Urban Shield Training Exercise kicked off in the Bay Area earlier this September with a new player, EVALS.
This important exercise tests SWAT, Fire, EOD, and EMS/Medical personnel during a grueling, 48-hours. The "Fire Branch"also referred to as "Red Command," was ultimately responsible for all of the scenarios testing Urban Search & Rescue (US&R) Teams, US&R Canine Teams, Hazardous Materials Teams, and Maritime Fire/Rescue/EMS Boats and Crews. It also put to task the EVALS training program.
[caption id="attachment_1258" align="alignnone" width="800"]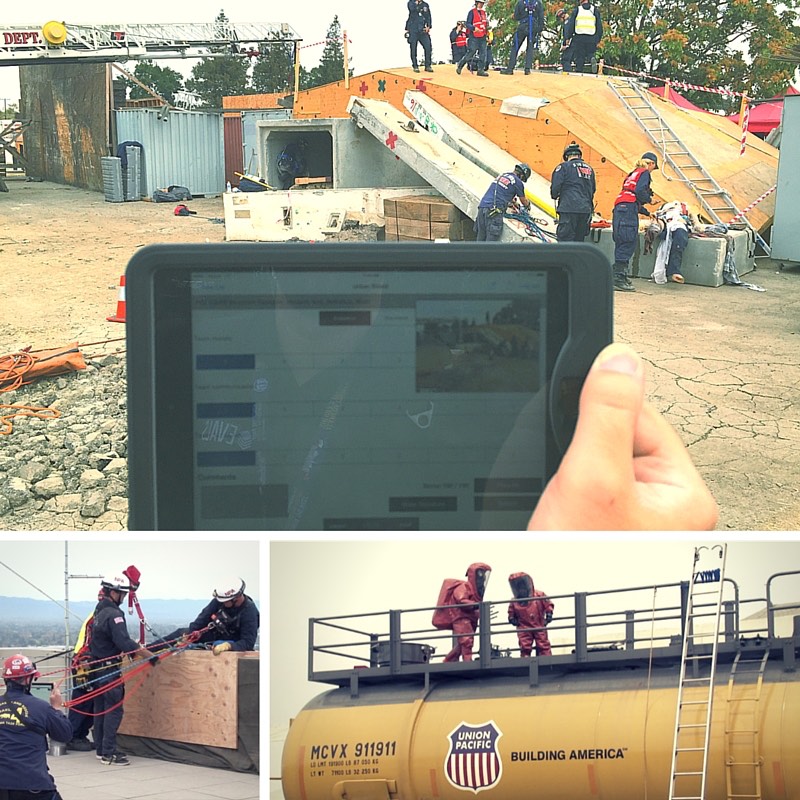 EVALS in use at USAR, and HAZMAT scenarios[/caption]
"For Urban Shield 2015, my team and I were tasked with evaluating more than 30 teams across 18 different locations spread across the Bay Area. We needed data collected in real-time, in a simple to use, mobile application. We also needed a way to present the results quickly to participating agencies so they could use the information for their own training needs. EVALS stepped up and offered a web-based solution that just worked. Not only could evaluators enter their scores and notes in real-time from iPads in the field, they could immediately upload videos as well. We saved 6 hours worth of administration time from the last system we used for the Urban Shield event.

The most beneficial part of the system was the streamlined user creation, evaluation creation, and feedback to trainees. The ability for the system to have all of this prepackaged and ready to distribute once entered was tremendous."

An added bonus: "After the event, EVALS packaged up the feedback and videos into an easy to access web-based portal where teams could see their scores, videos, and feedback as soon as it was finalized. EVALS' team gave us incredible support and made sure that our evaluations went smoothly. Their support team handled every issue we had quickly and were very friendly. I would recommend considering EVALS' product to any department looking for a solution for training and evaluating their staff."

- Stephen Albonico  (Public Safety Systems Administrator)

East Bay Regional Park District
We had a great time, and it was a personal honor to be involved in an event which bears the slogan, "Honor the Past, Train for the Future."
This was the first year since I've been on the job as a firefighter that I missed the 9/11 Stair Climb in Sacramento, where 343 firefighters carry the names of our Brothers lost on that fateful day, up 110 floors to a memorial on the roof of the Renaissance Tower. (RFB). Upon realizing that the events conflicted, I was heartbroken that I would  be unable to honor the fallen this year. Just a few short hours into the Urban Shield Event however, my dismay, turned into pride as we watched these exceptional firefighters, police officers, and EMS professionals truly prepare themselves, and each other, to protect our nation's citizens during her next crisis. It was sincerely an honor to be involved with Urban Shield, we are already looking forward to next year!
[caption id="attachment_1257" align="alignnone" width="800"]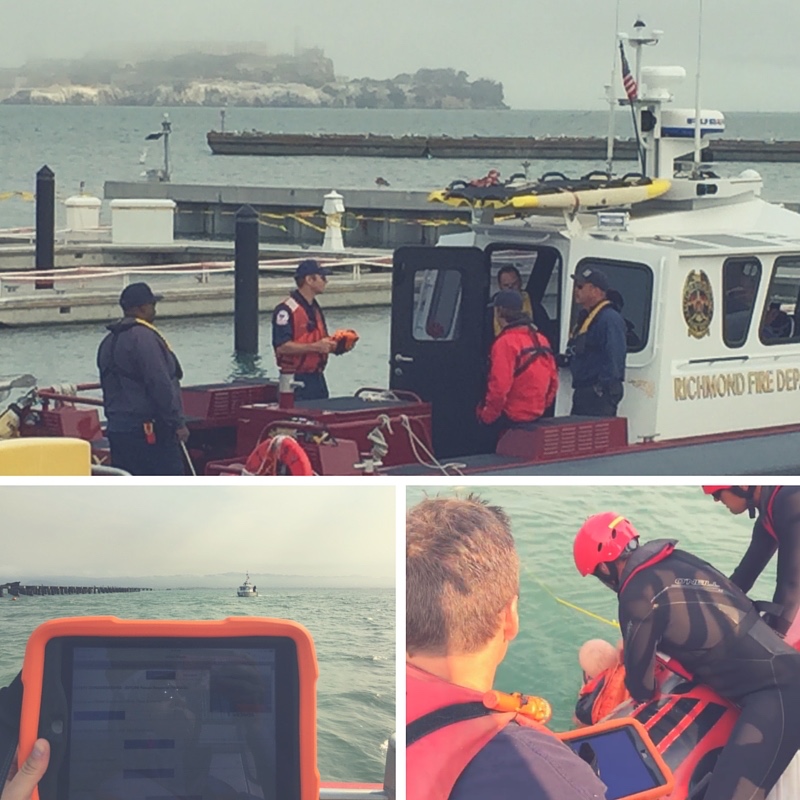 Maritime scenarios using EVALS. Even the iPads get their own flotation devices![/caption]